Delivering Local Brew with JBS&G
Last week, Chief Scientist Önder Kimyon delivered Novorem's signature remediating culture, AusPCE, to a field site managed by JBS&G. The site, located south of Wollongong, was injected with 100L of the culture. AusPCE was developed from Australian sediment, and has proven efficacy in reducing chlorinated ethenes (like PCE). The cultures were grown in the lab […]
Read more
Microbiology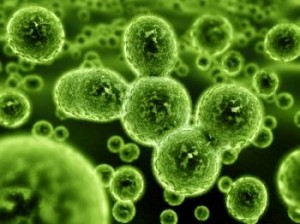 Novorem is driven by expertise in microbiology. Microbiology is a field of research investigating living organisms that are too small to see – a hidden universe full of wonder and catalytic potential. Despite their diminutive scale the sheer abundance and diversity of microbes makes them unquestionably the dominant life form on Earth. They may be small but they can affect biogeochemical processes on landscape scales. This includes the remediation of contaminated materials such as soil, groundwater and seawater.
An appreciation of the importance of microbiology in daily life is a rare and valuable thing. From the maintenance of gastrointestinal health to municipal wastewater treatment we are dependent on microbes every minute of every day. On evolutionary time scales we are transitory guests in a microbial world and microbiologists are both tour guides and translators.
Over the past 20 years microbiology has undergone a revolution. Gone are the days of isolating bacteria on petri dishes. The molecular microbiology revolution based on the polymerase chain reaction (PCR) and DNA sequencing has unveiled untold microbial diversity and enabled quantification not only of specific microbes but of specific genes in environmental samples. These tools in combination with sophisticated aerobic and anaerobic culturing techniques represent a powerful selection of biotechnologies for support of site remediation.
Testimonials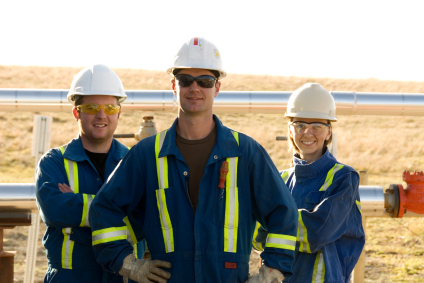 'We have utilised Micronovo (now Novorem) in a variety of roles from detection and quantification of bacteria and functional genes, through to the field delivery of bacterial cultures for remediation purposes. The obvious enthusiasm in what they do translates to excellent turnaround times and a high level of responsiveness. Their location here in Australia also results in advantages in sample integrity and again responsiveness. We have no hesitation in recommending their services which we continue to utilise.'
Andrew Cooper, Orica Ltd
Sampling
Novorem prefers to extract nucleic acids (DNA/RNA) from SterivexTM Filters so we will supply the filters to you. If you prefer to choose your own filter, we likely have a suitable extraction procedure for you.
We use 0.22 µm SterivexTM Filters (SVGV010RS) with Durapore PVDF membranes with female Luer lock inlet and a male nipple outlet supplied by Merck Millipore. More than the membrane we like the contained design which reduces the risk of sample contamination.
SterivexTM Filters are dead easy to use. Using a syringe or peristaltic or bladder pumps, simply pass approximately 1 L of groundwater through the filter.
It's not always possible to get 1 L of groundwater through a sterivex filter owing to high numbers of cells (if you're lucky) or fine particulates (if you're not). Near enough is good enough.
Whatever volume of groundwater you manage to pass through the filter, record it and supply this information with your samples.
It should go without saying (but just in case) clearly label your samples.
Pack the filters in zip-lock bags with ice packs (avoid ice) and courier them to the following address.
Enretech/Novorem Pty Ltd
11 Old Dairy Close
Moss Vale NSW Australia 2577 
Email: info@novorem.com.au 
Phone: +61 2 4869 3261
Try and plan your sampling such that the samples are with us early in the week. We don't receive samples Saturdays, Sundays or public holidays. Samples store reasonably well cold for 2-3 days but it's best to avoid extended storage if possible.
On receipt of samples we'll notify you that they have arrived and verify the number of samples and the sample IDs. Then we'll get down to business.
Expert opinion
Site remediation is inevitably accompanied by the accumulation of extensive data sets that need expert opinion to interpret. Novorem Pty Ltd has an expansive international scientific and engineering network including some of the world's most recognized names in site remediation at some of the most prestigious universities around the world. Taking a complex data set and generating a biogeochemical narrative is not a trivial task, which is why Novorem Pty Ltd has established an expert opinion service to help make sense of those endless spreadsheets. It pays to get fresh objective eyes to look at your data. Contact Novorem to get a quote based on hourly rates and expected number of hours.